News
Coronavirus (COVID-19) Guidance
PLEASE follow recommended government guidelines on Coronavirus. It is in the interests of society that everyone does so and will help protect the NHS and its staff.
Quite rightly, sport is not a high priority at present. However, if we are going to be able to return to a better quality of life that includes sport, using gyms, going to concerts, and other forms of social interaction we must practice social distancing, essential hygiene and self-isolation. PLEASE follow the government guidelines folks.
For more information visit https://www.gov.uk/coronavirus
Membership Fees
Please could those members who are paying their fees by Standing Order consider whether they wish to stop payments from the end of March until further notice.
If you wish to continue paying fees in order to support the club, the money will be used eventually to cover changes in hall hire and kit requirements, etc. Continued support will be gratefully received.
Please note that we unable to alter your Standing Orders for you. If you email Peter (info@kenilworth-sword.co.uk) to let him know what you intend to do, that would be appreciated.
KSFC WhatsApp Group
These are very uncertain times for all of us. One of the most important things we can do is keep communicating and support each other.
If KSFC parents and fencers have things they'd like to share with others involved in the club and you'd like to opt into a WhatsApp group, please contact Peter with a suitable parent's mobile number. Parents can contact Peter on 07985152084 or via petercormack100@gmail.com
So, if you have ideas about how to workout at home, a fencing article or quiz, something you want to share about everyday life that would be great! Please remember that content should be child friendly and should always consider and be respectful of other's feelings.
About Us
Kenilworth Sword Fencing Club is a club for junior fencers from age 8 upwards.
Regular training sessions are on Monday evenings at John Atkinson Sports Centre, Myton School, Warwick, from 7-9pm.
In addition, we run:
Beginners courses several times a year.
Additional training sessions for those competing.
One to one coaching available on request.
Achievement Award schemes for club members.
For more information email info@kenilworth-sword.co.uk
Our goals
The club was started in 2000 with the goal of introducing young people to the fantastic modern Olympic sport of fencing.
We believe that:
Participating in fencing should be safe, challenging and fun.
Members should have the same opportunities regardless of age, gender or ability.
Competing at an appropriate level should be encouraged as a positive way to develop individuals.
We have a proud history of competitive involvement at local, national and international competition. Some notable results have included regional age group champions, individual & team National Championship winners and medallists and European Cadet Circuit medals. Members have represented Great Britain at World Cup level, European & World Championships.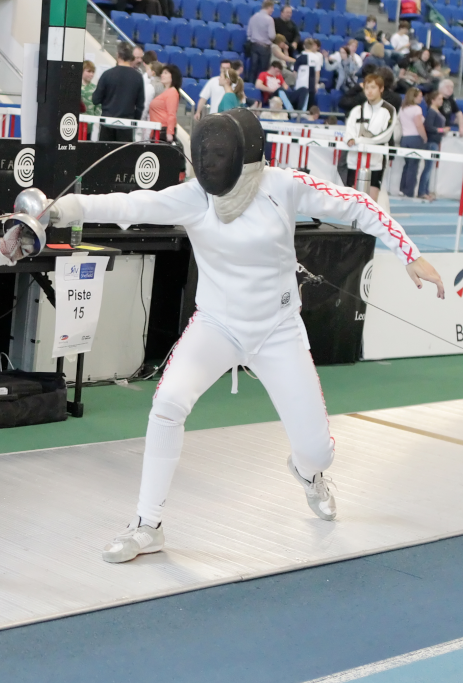 Annual membership
Class lessons
Individual lessons
Competition preparation
Insurance
Visitors membership
Class lessons
Individual lessons
Competition preparation
Insurance
Competitions / Events
Recommended events
Competing is an important way to develop as a fencer, but it is sometimes difficult to know which competitions are appropriate to age and ability. We recommend these age group fixtures for those new to competitions:

If you have already done a few competitions like these, try:

Details of all regional and national events (younger age groups, U17, U20 and Senior) can be found respectively at:

Basic advice:
Competitions are always weapon and age specific so check entry details online.
Always enter competitions as far in advance as possible as most have an entry limit and a late entry fee.
Ensure you have the correct equipment for the level of competition.
For more information email info@kenilworth-sword.co.uk